Correction: JH "B" boys will play one quarter this evening. Order of events will be JH girls, JH boys, followed by JH "B" boys.

Tomorrow's JH games at Savannah will be "B" teams only. Both games will be four whole quarters, beginning at 5:30 PM.

Our JH basketball teams will play at St. Gregory's tonight at 5:30 PM. There will be no "B" games. Good luck, Thunder!

Don't forget picture day tomorrow!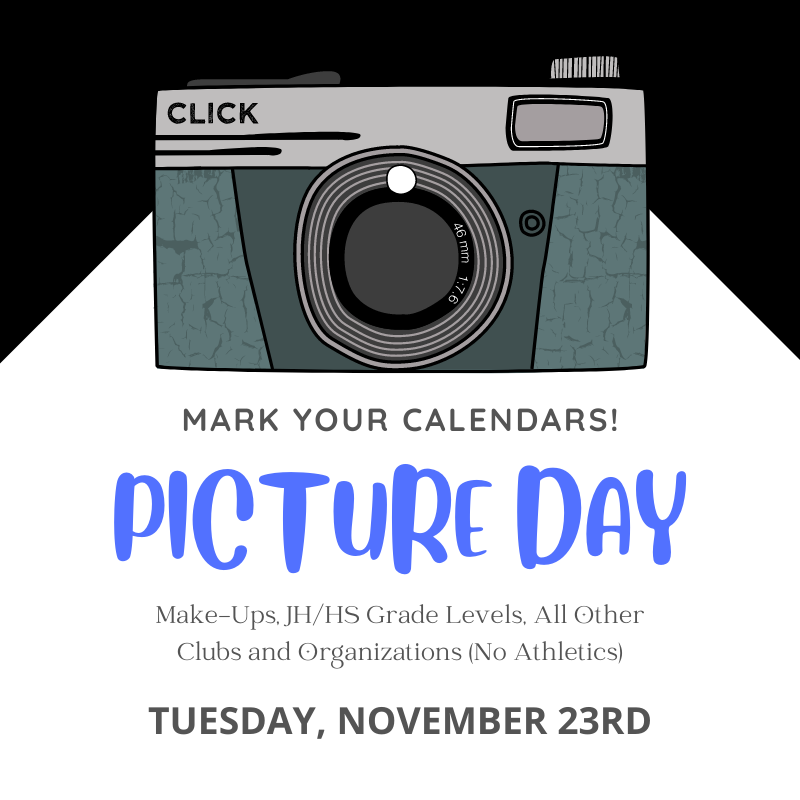 The After Prom dessert and pie auction has been moved to Friday, December 17th during halftime of the basketball games!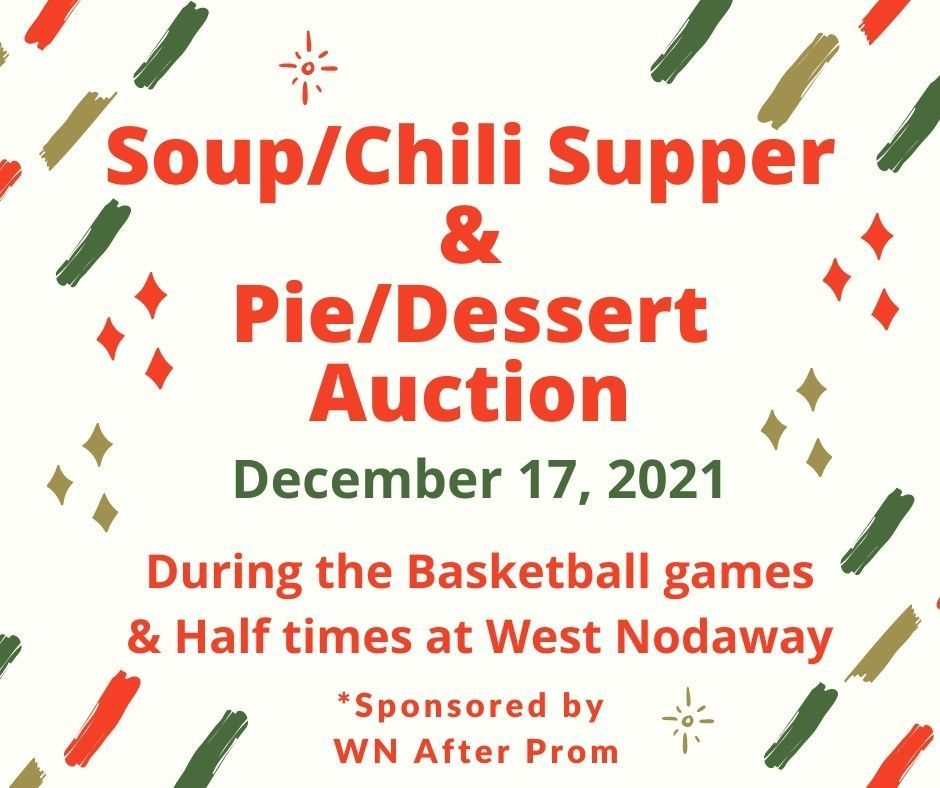 West Nodaway Thanksgiving Break: November 24th - November 28th! Have a safe and happy holiday break. 🦃🍂

Good luck to our JH basketball teams this evening! Go Thunder!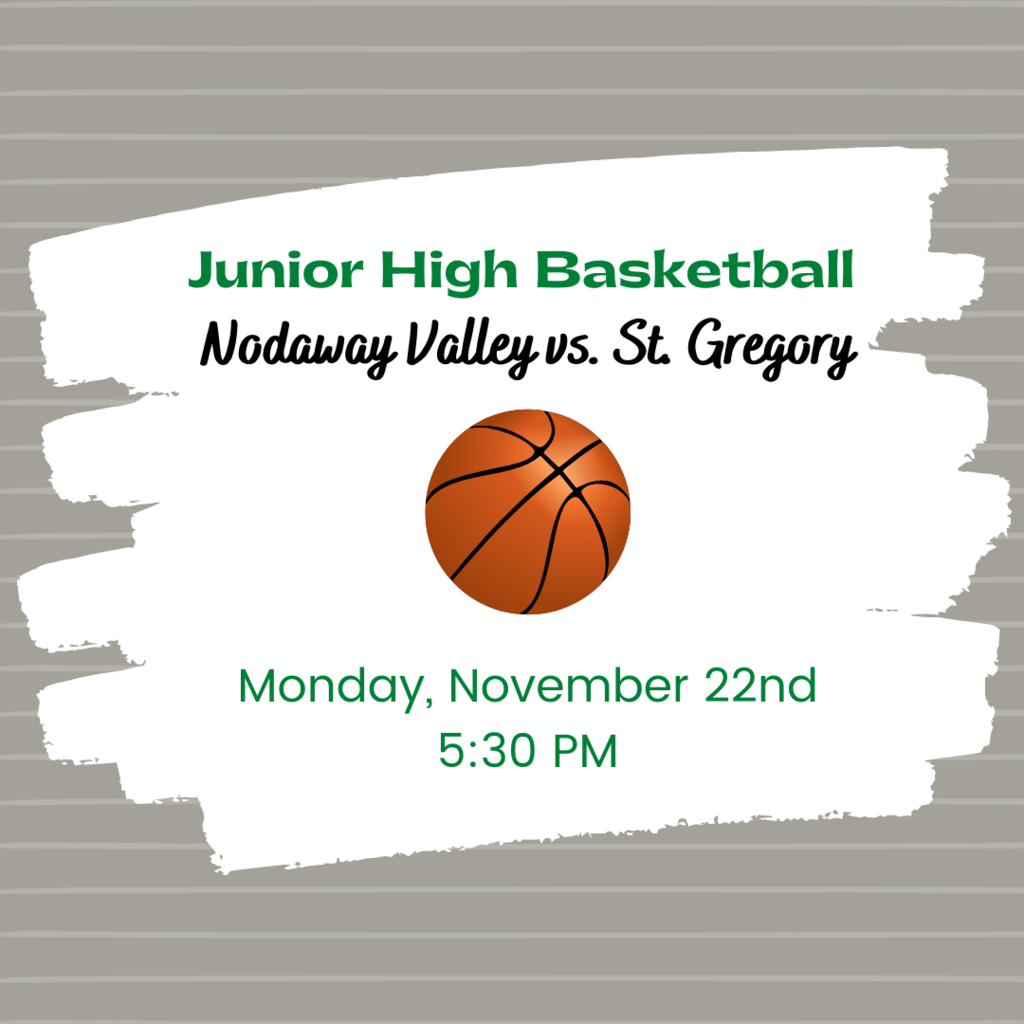 REMINDER: JH Cheer Pictures Tomorrow @ West Nodaway, 3:30 PM

The Tuesday, November 23rd Varsity Basketball game will be Varsity girls only, starting at 6:00 PM at West Nodaway.

Join us on Tuesday evening during halftime for a pie and dessert auction sponsored by West Nodaway After Prom!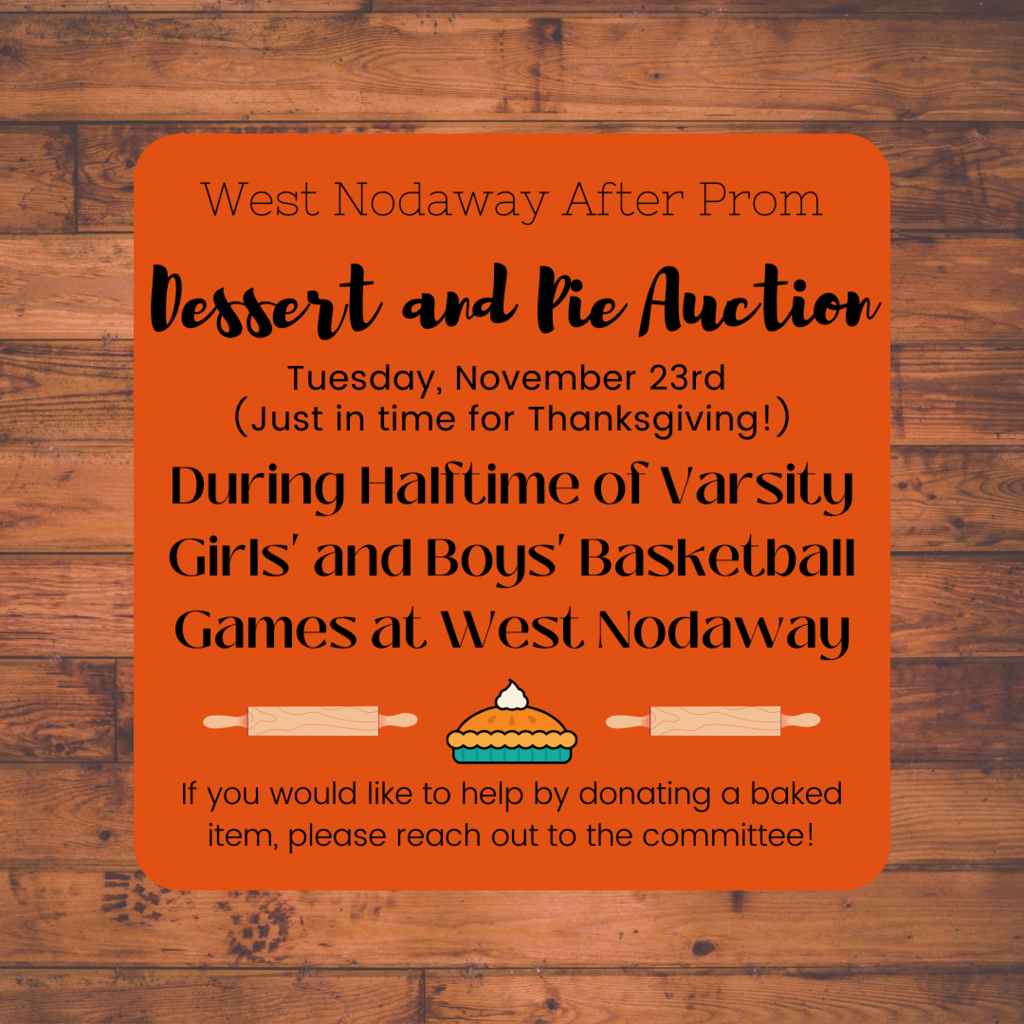 No JH girls or boys B basketball practice Friday. Good luck boys in Championship.

The 275 Conference JH Basketball Tournament begins on Saturday, December 4th. Check out the attached brackets! 🏀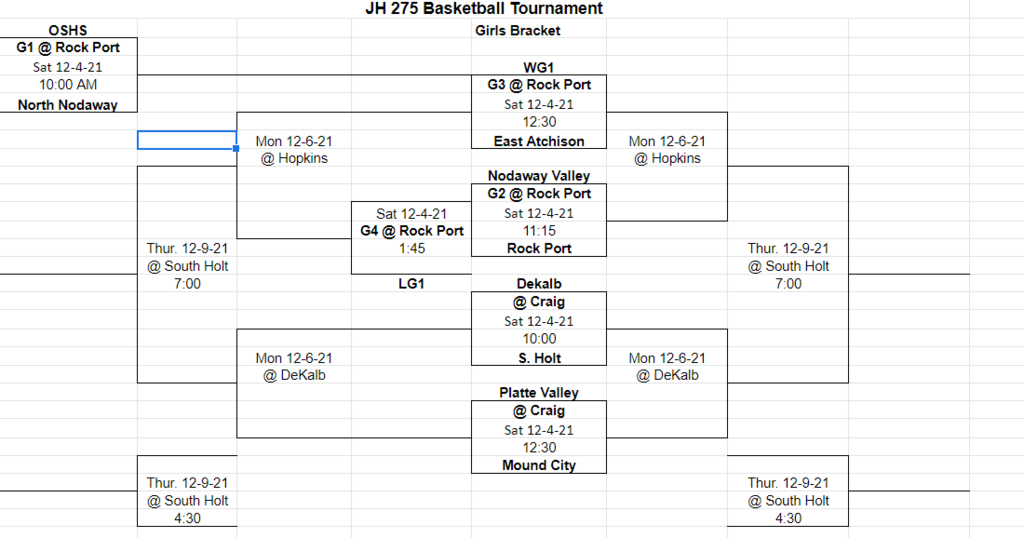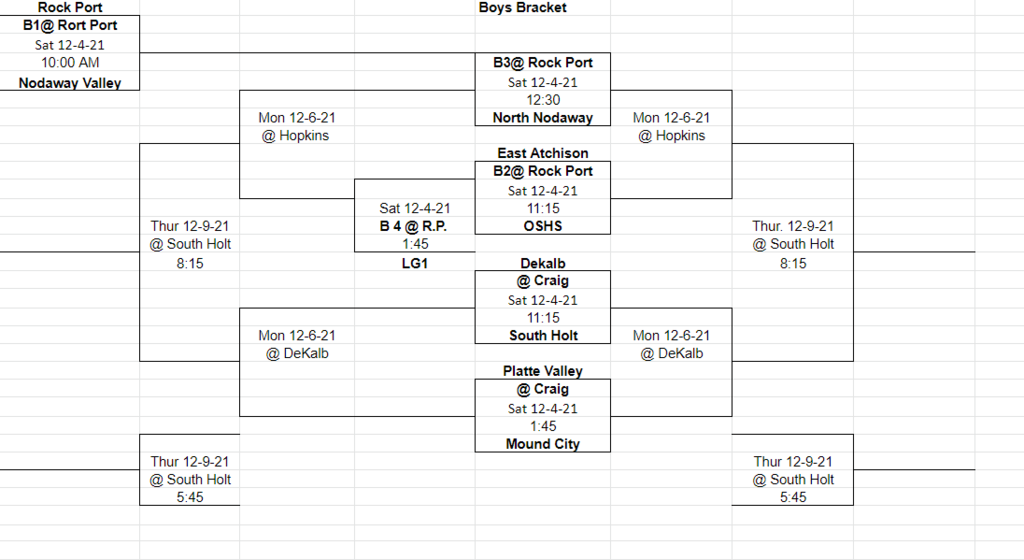 Reminder! 🌟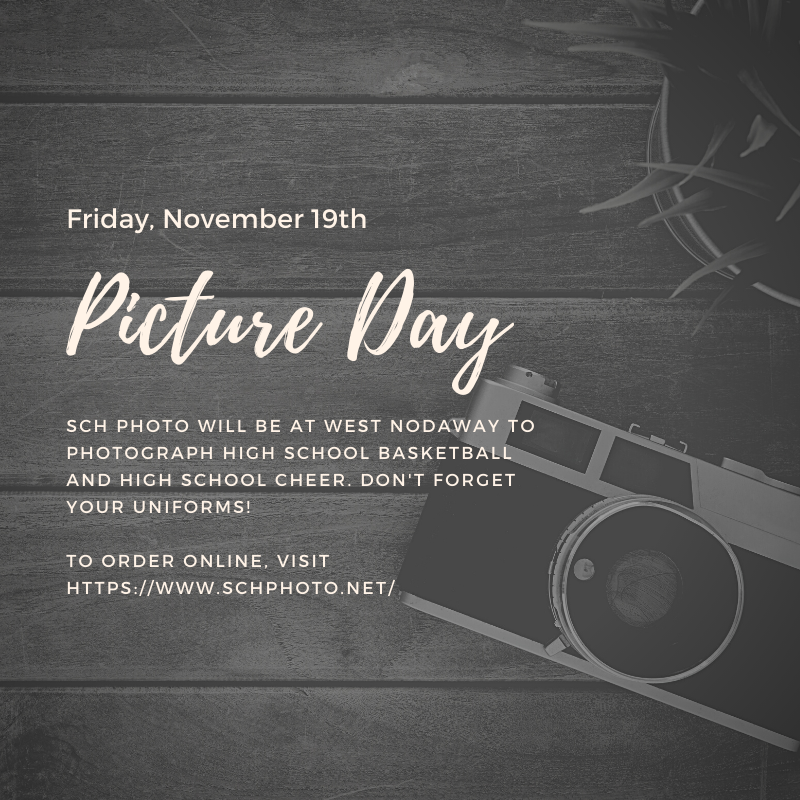 Please take note! 🌟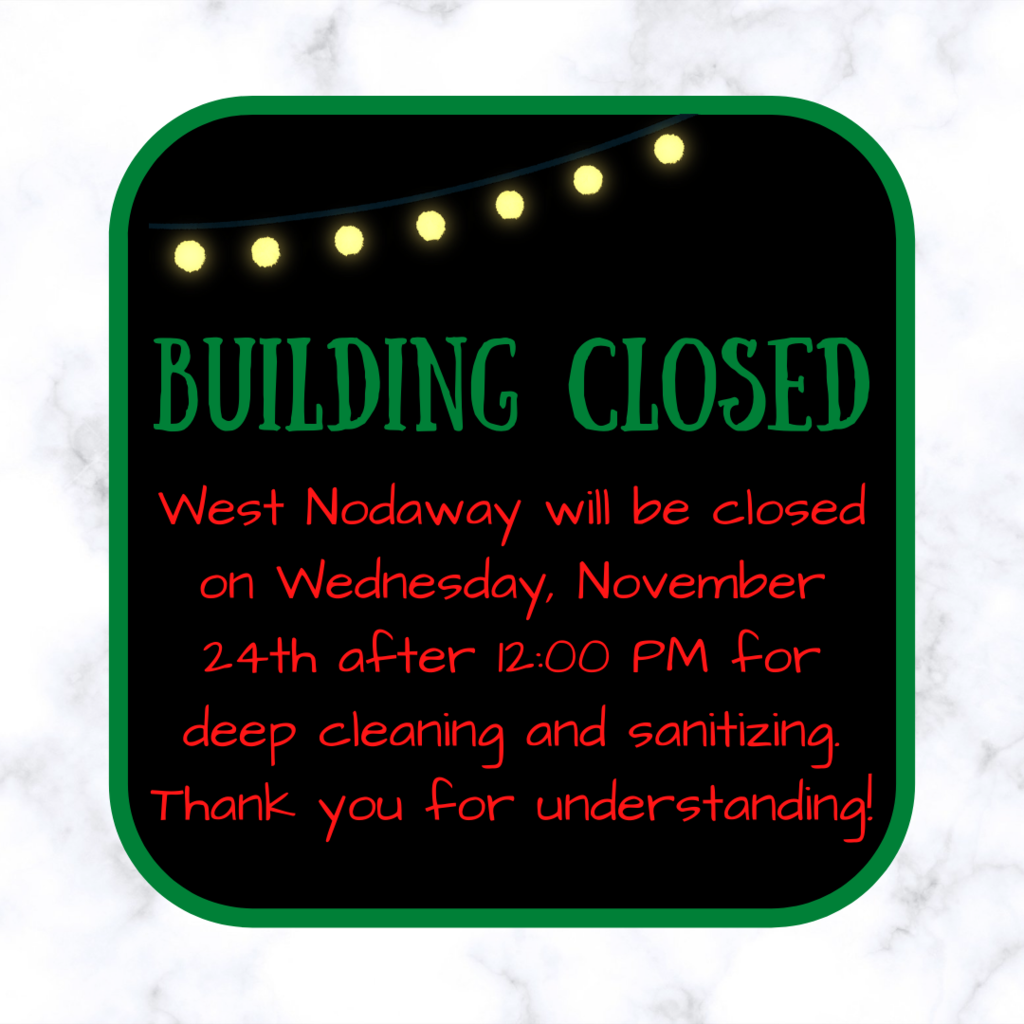 The Nodaway Valley JH boys team will play in the championship game of the South Holt Tournament tomorrow night at 6:30 PM! GO THUNDER! 🏀💚

Thanksgiving Break 🦃🍂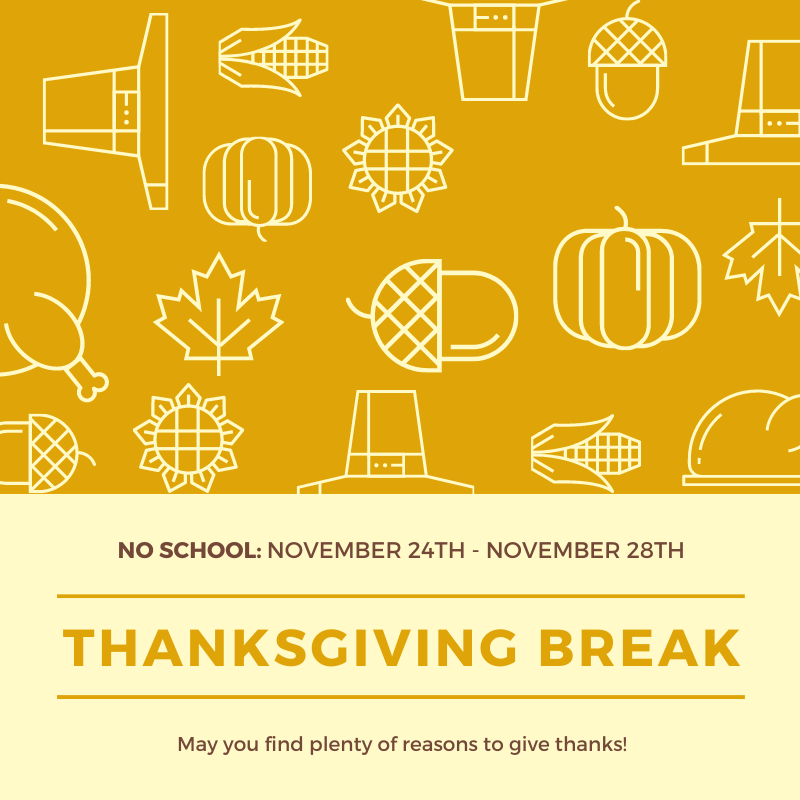 JH/HS Grade Level Pictures!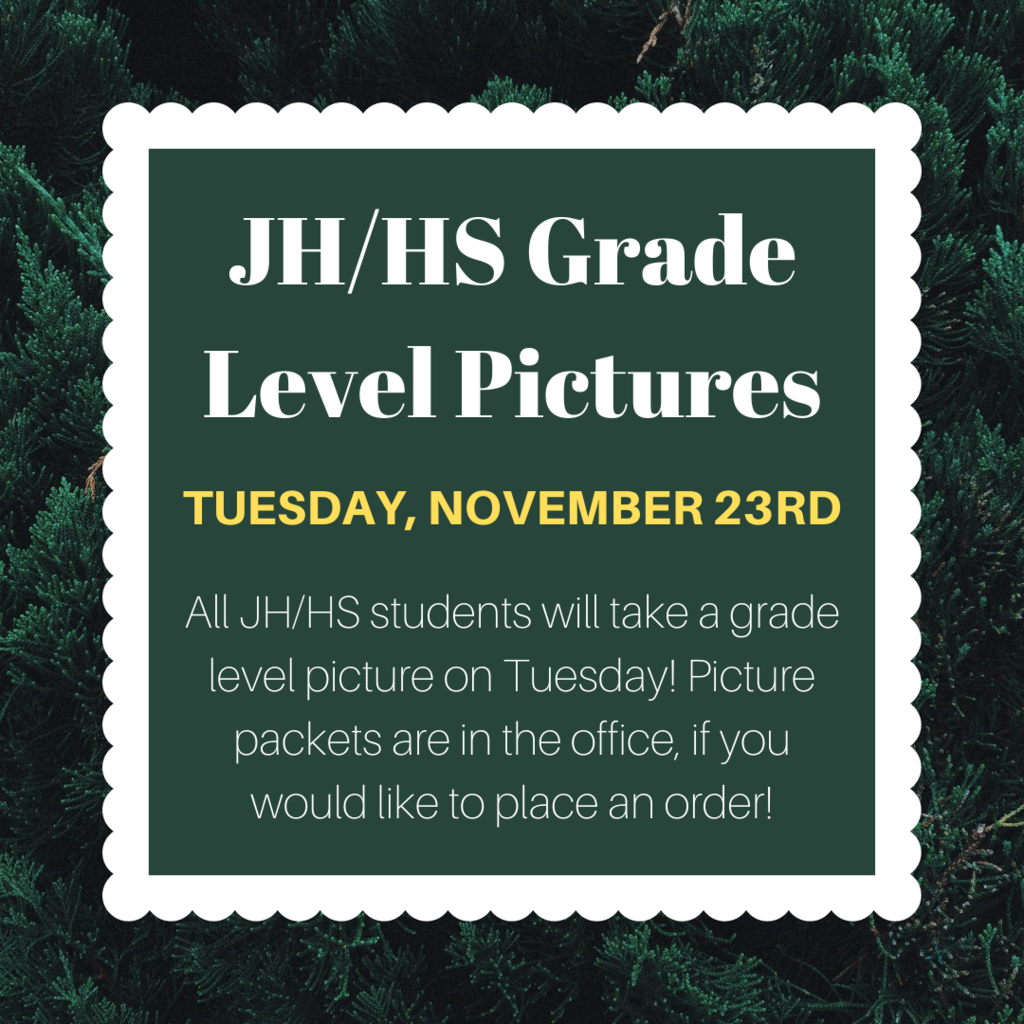 Due to bus problems David's bus is running late this morning.

SH games tonight moved up girls play 5:30 boys follow. Girls bus WN 3:30 NH 4. Boys leave WN 5 and NH 5:30.

Another picture day is on the way!