MS Spanish made their version of a Spanish artist's sculpture!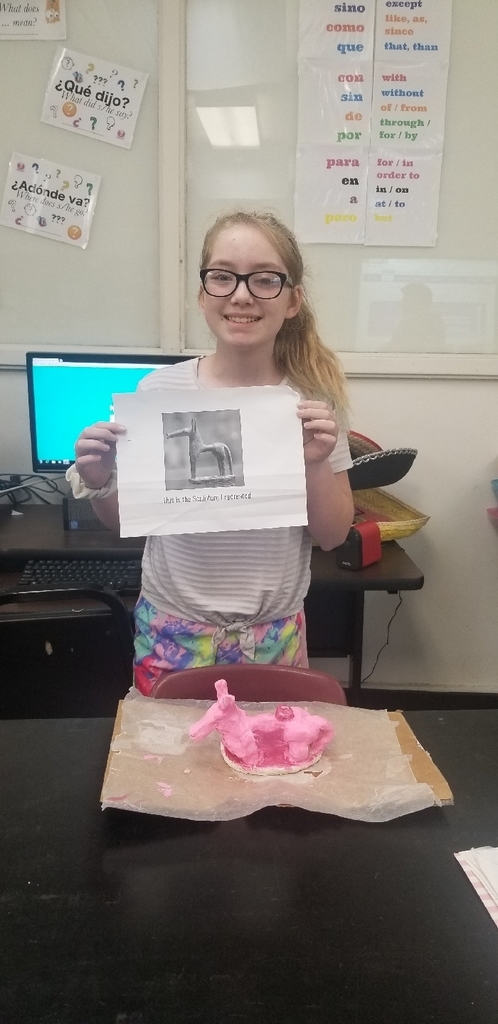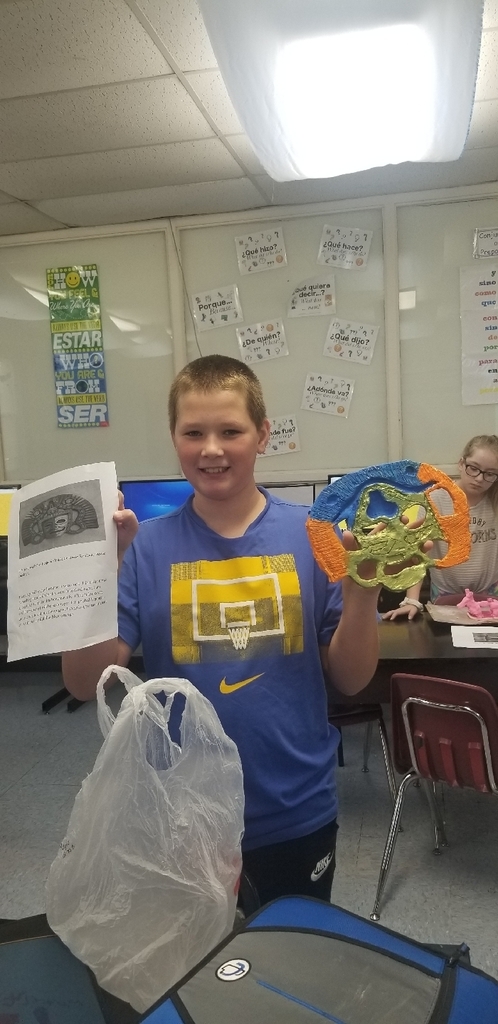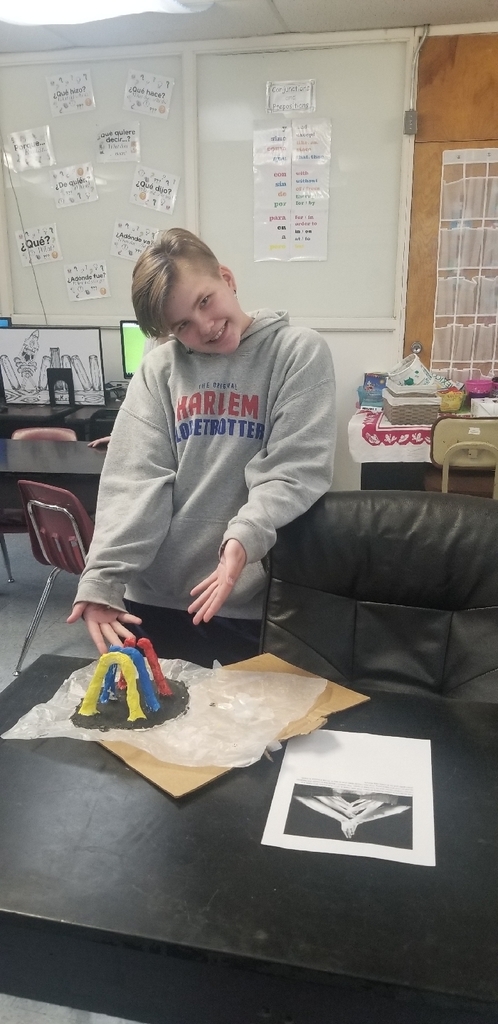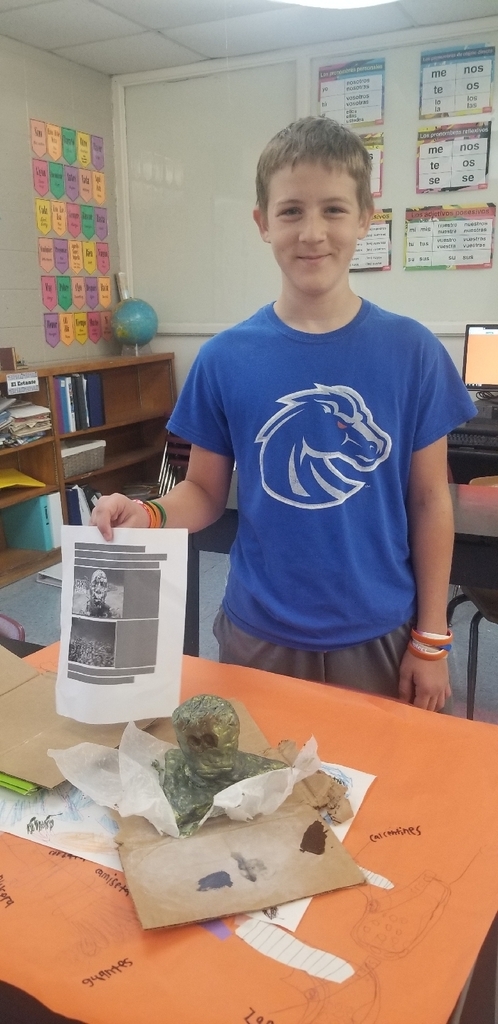 5th grade learning about "Cosas en la escuela" (Things in the school) with station activities!

Fifth grade used the scientific inquiry process in Project Lead the Way class to design & perform experiments to determine the effectiveness of different types of soaps, amounts of soap, or temperature of water when washing hands. They used a simulated germ lotion & black lights to determine their results. #PLTW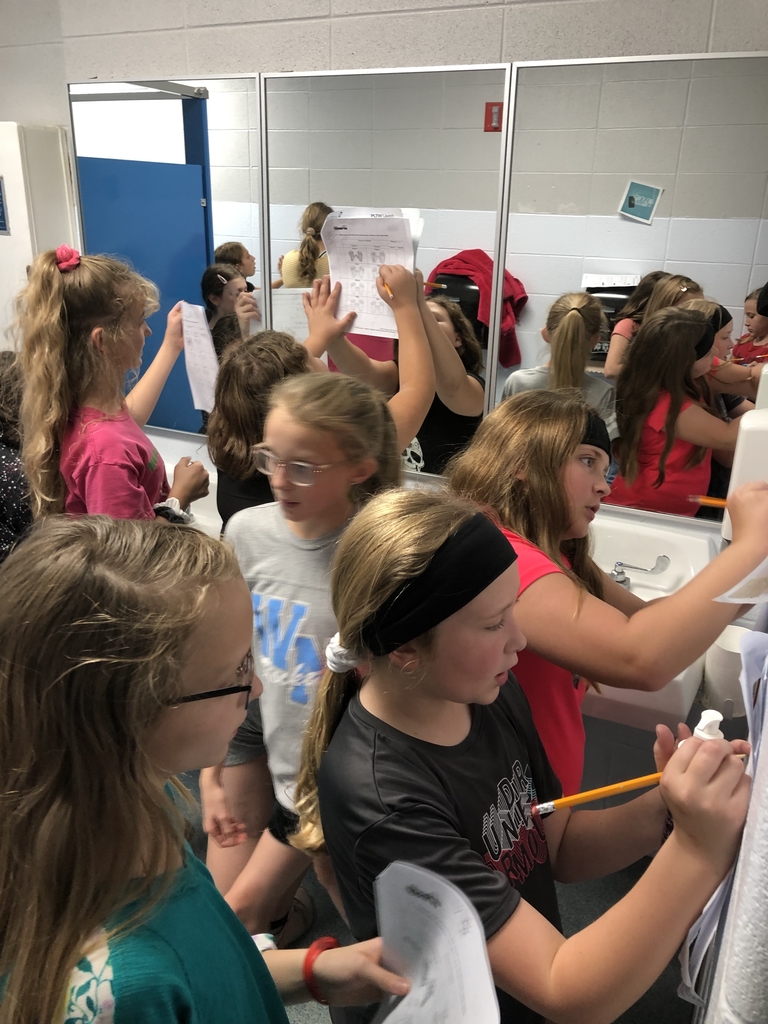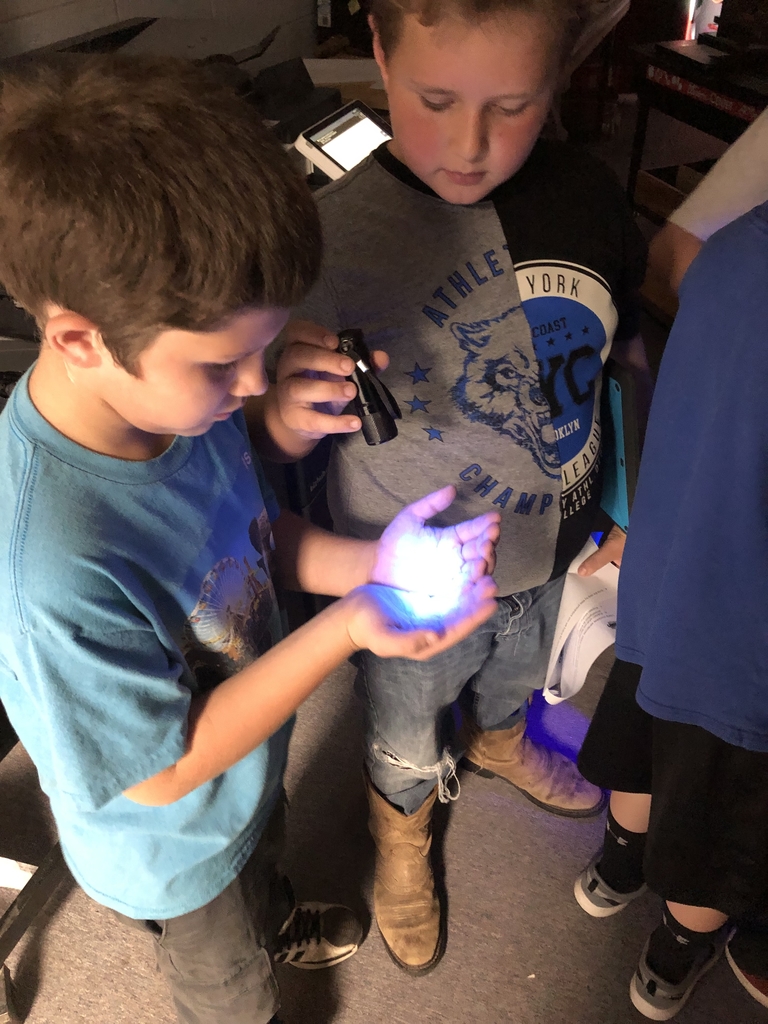 NWMSU BookCats presented literacy centers all about space tonight at our family literacy night!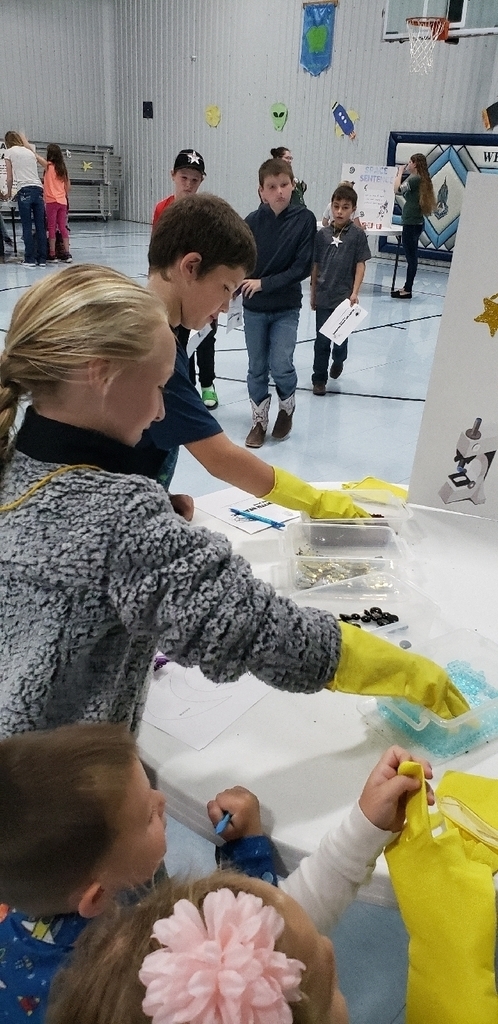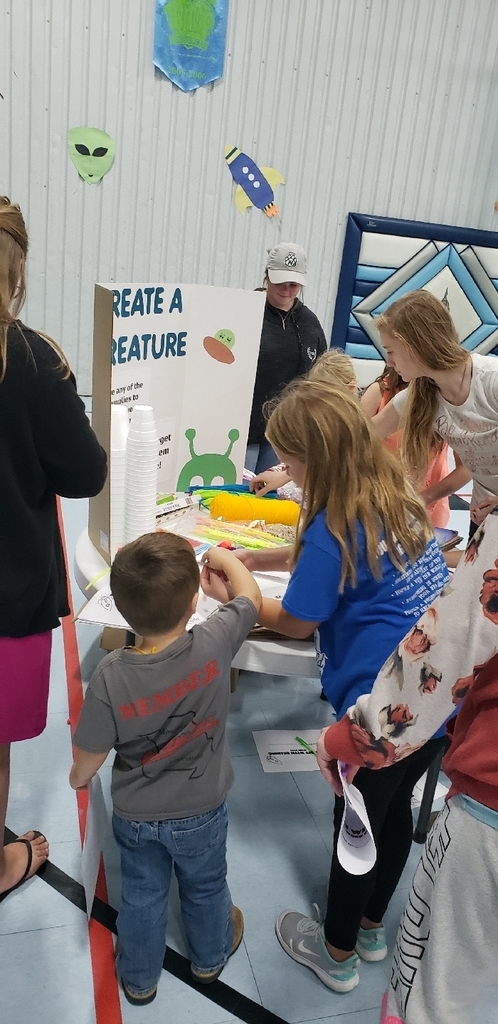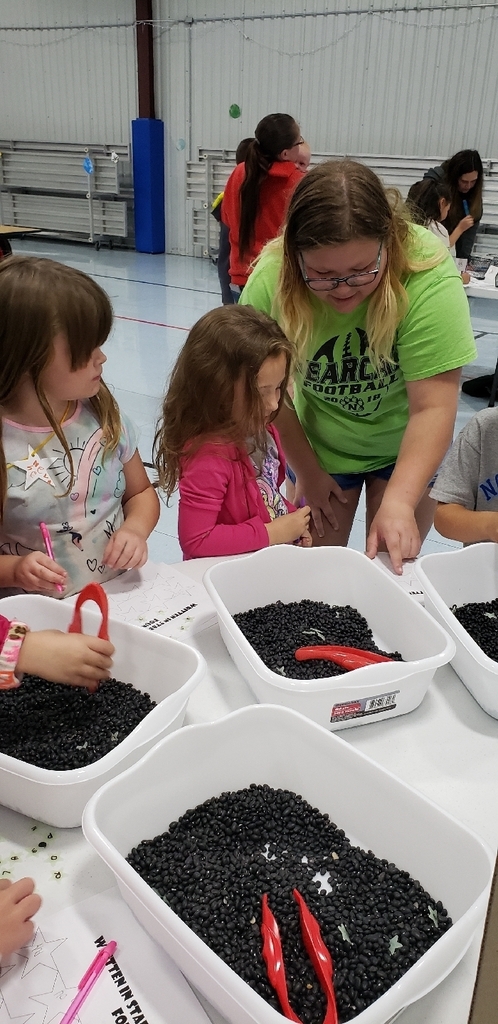 Addie Honan & Adison Dye signed The Pledge of Allegiance for the 5th grade today. #signlanguage #deafawareness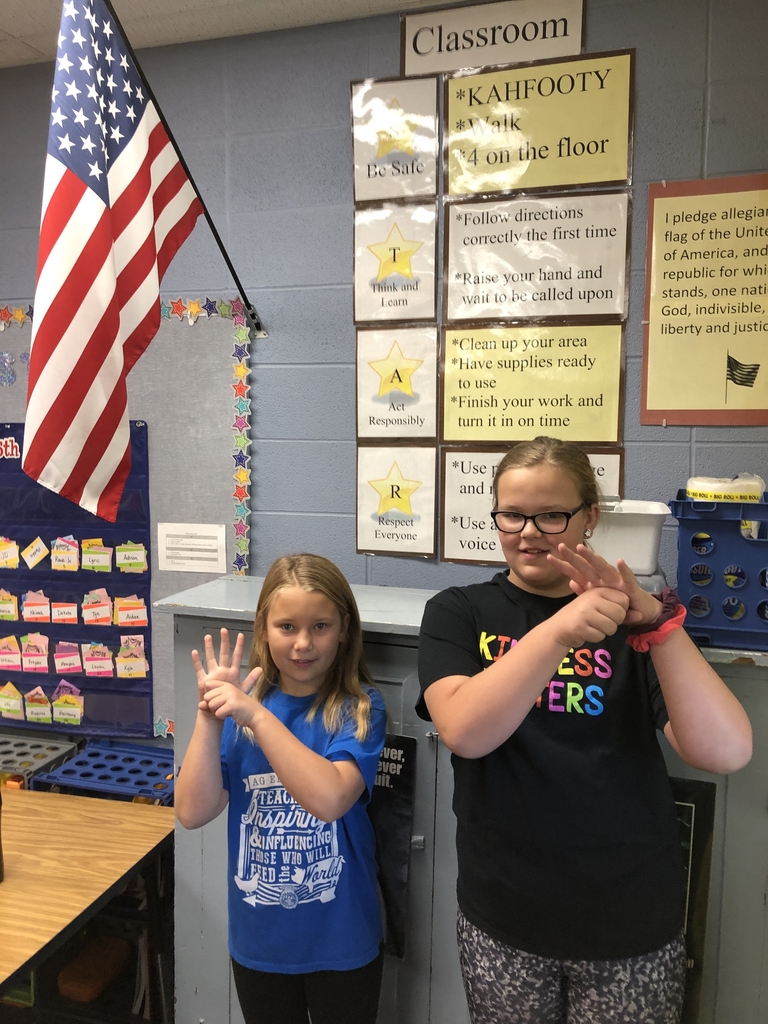 Don't forget! Tomorrow is the Harley Race Memorial Wrestling Event at West Nodaway. Purchase your tickets today!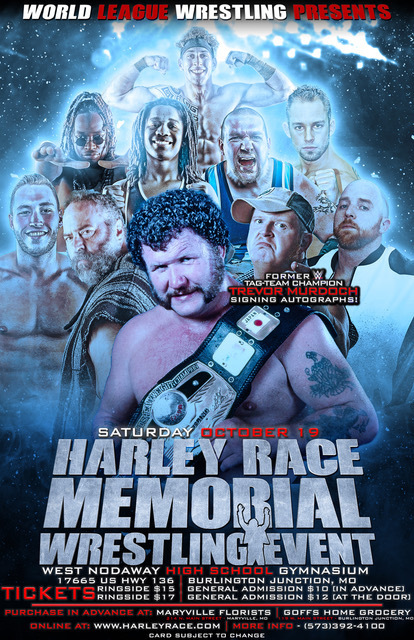 HS Volleyball- West Nodaway over Nodaway-Holt in 3 sets. Go Rockets!!!

Parent-teacher conferences for 6th-12th grade will be held in commons from 4:00-7:00 PM on Monday, October 21st, and Wednesday, October 23rd. No appointment is necessary, and you are welcome to come and go as needed!

Volleyball girls spent their evening after practice have supper and going to the Bearcat volleyball game together! What a fun experience!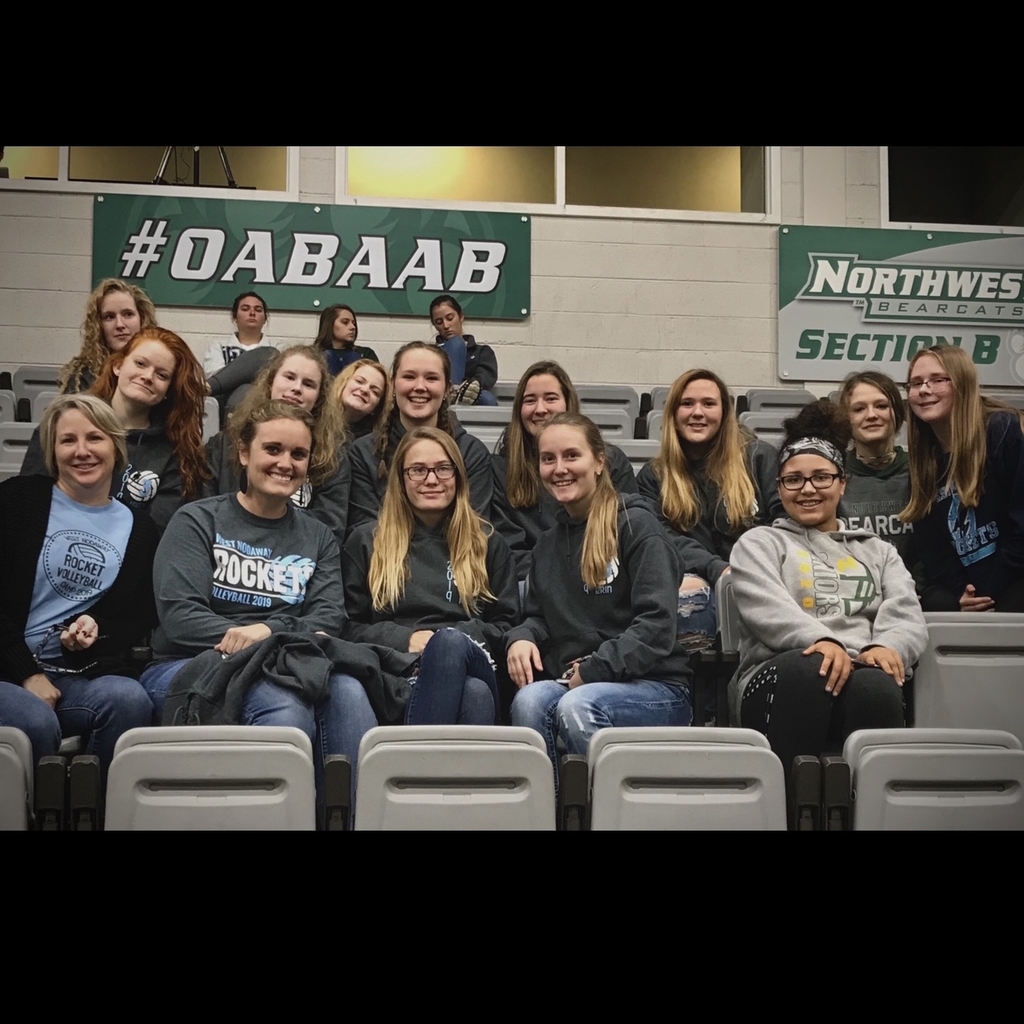 The West Nodaway Music Boosters will be running the concession stand for the Harley Race Memorial wrestling event this Saturday from 5pm-10pm. Proceeds from the concessions are for instruments for beginning band. Please contact Mr. Sheeley at
bsheeley@wnrockets.com
for details!

The American Red Cross shared a great story with us on fire safety.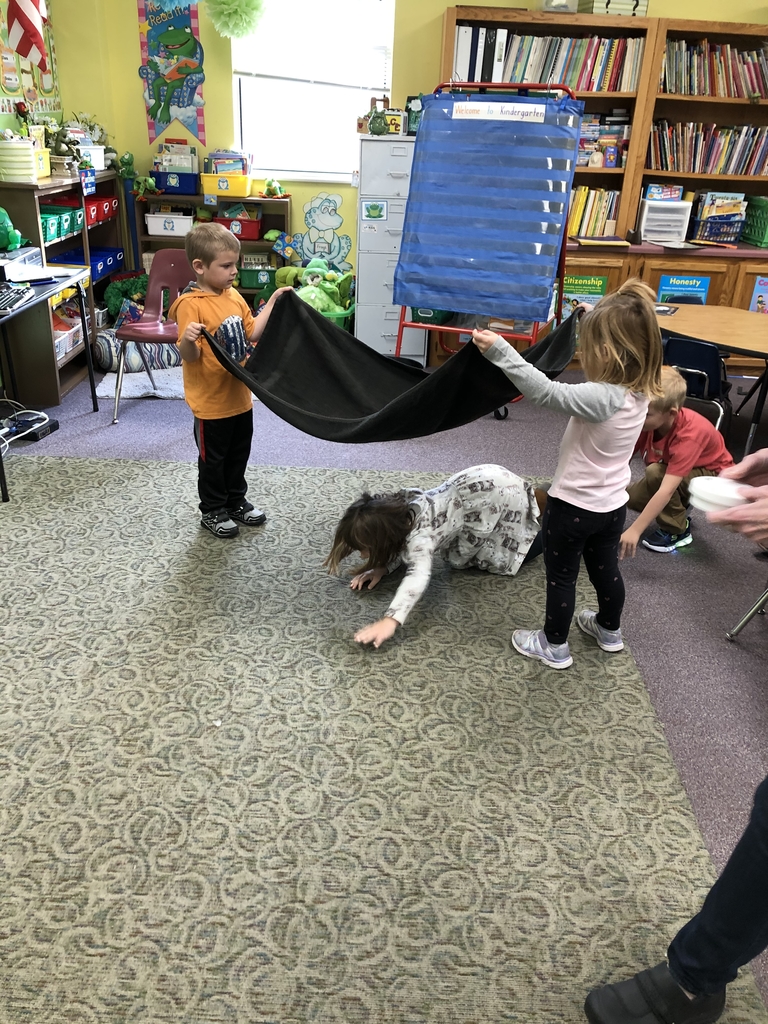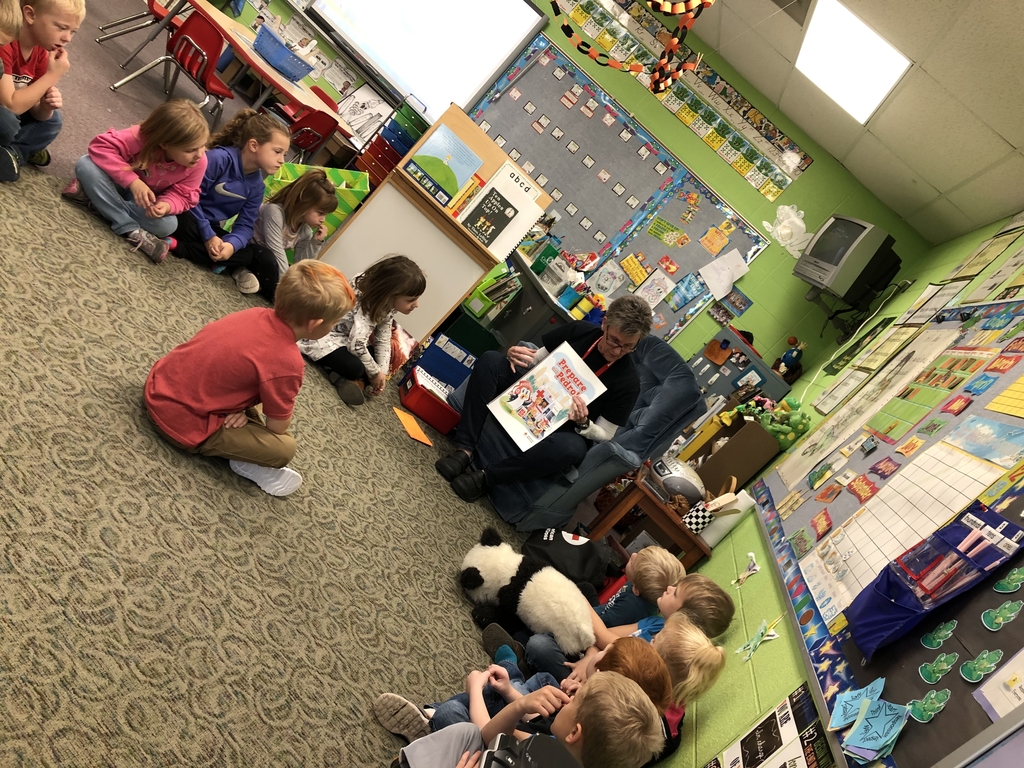 It's that time of year again! Parent-Teacher conferences will be held from 4:00-7:00 PM on both Monday, October 21st, and Wednesday, October 23rd. We hope to see you there.

The Nodaway County health nurse will be here from 4:00-6:00 PM on Monday, October 21st to provide flu shots for interested students and their families. If you have health insurance through a major provider, shots will be free. If not, the cost will be $20.00. Please contact Kelli Hoyt at (660) 725-4126 if you have any questions or concerns.

Block Out Cancer shirts are still available in both offices or with any high school volleyball player! Orders go in Thursday- get yours ordered today! 😊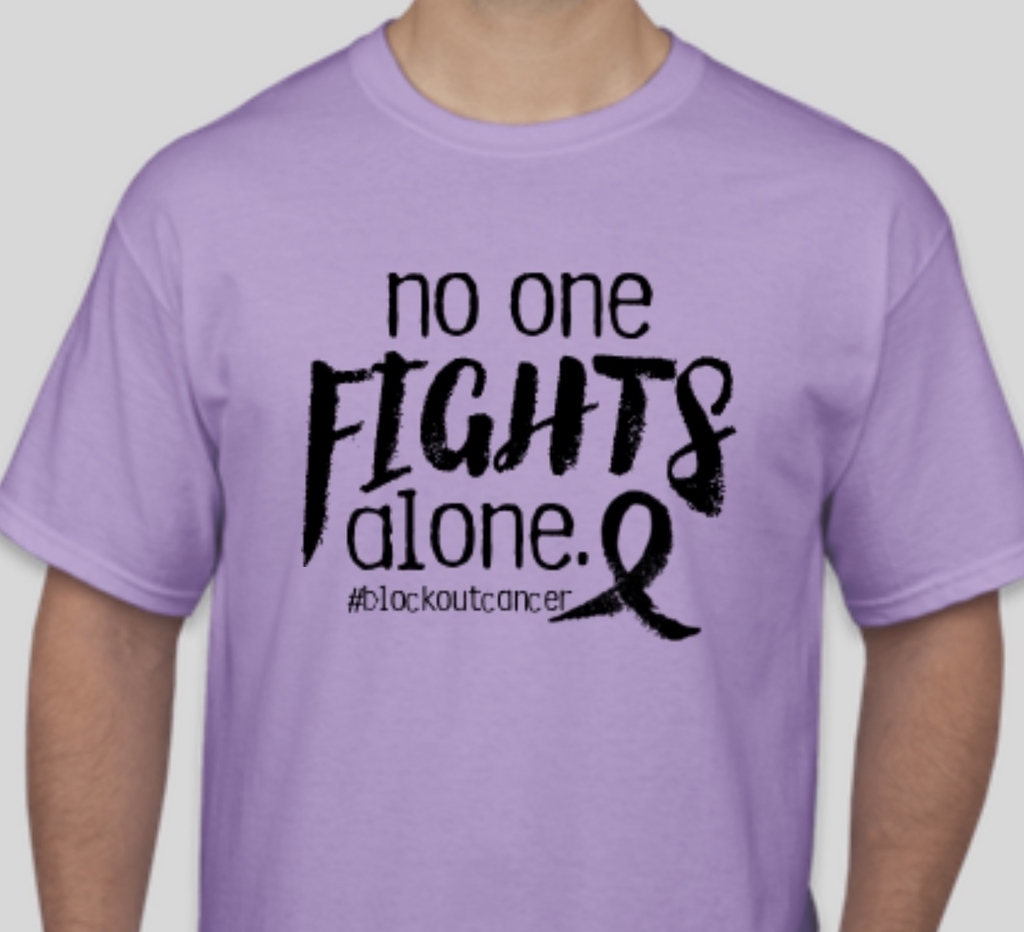 Tyler Blay is 275 Boys Champion! Duke Ingraham 4th, Preston Bateman 7th also All Conference! Outstanding performances!

NW Nodaway Muskets are back to back 275 Boys Cross Country Boys Champs!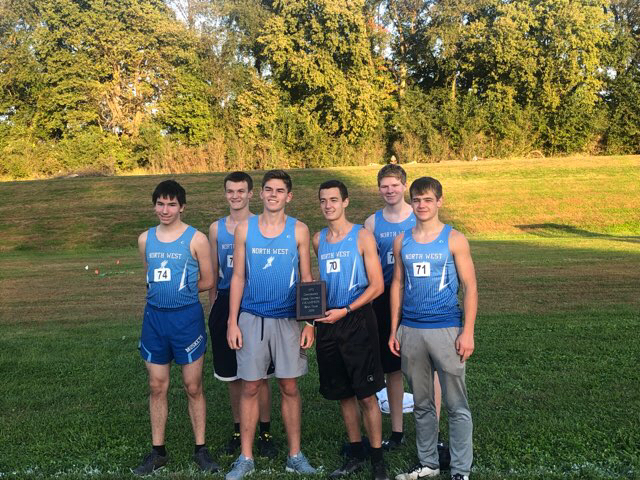 Reminder: Harley Race Memorial Wrestling Event at West Nodaway this weekend! Tickets can be purchased at Maryville Florist, Goff's Home Grocery, or online at
www.harleyrace.com
. For more information, call (573) 392-4100.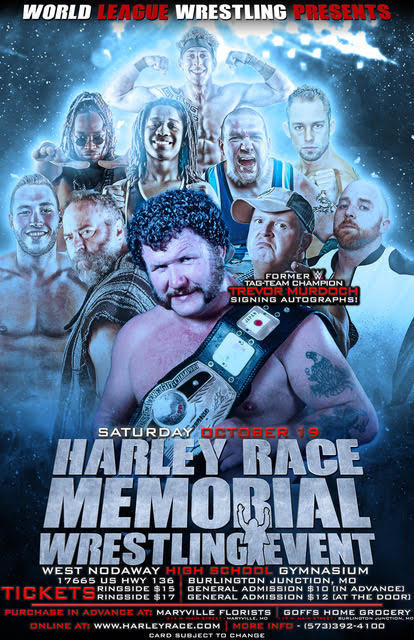 This evening's varsity volleyball game against St. Joseph Christian will begin at 6:00 PM. Good luck, Rockets!